When a vendor bill is received, you can record it from Accounting-> Vendors-> Bills and then click on Create

To register a new vendor bill, start by selecting a vendor and inputting their invoice as the Vendor Reference, input bill date, then add and confirm the product lines, making sure to have the right product quantities, taxes and prices.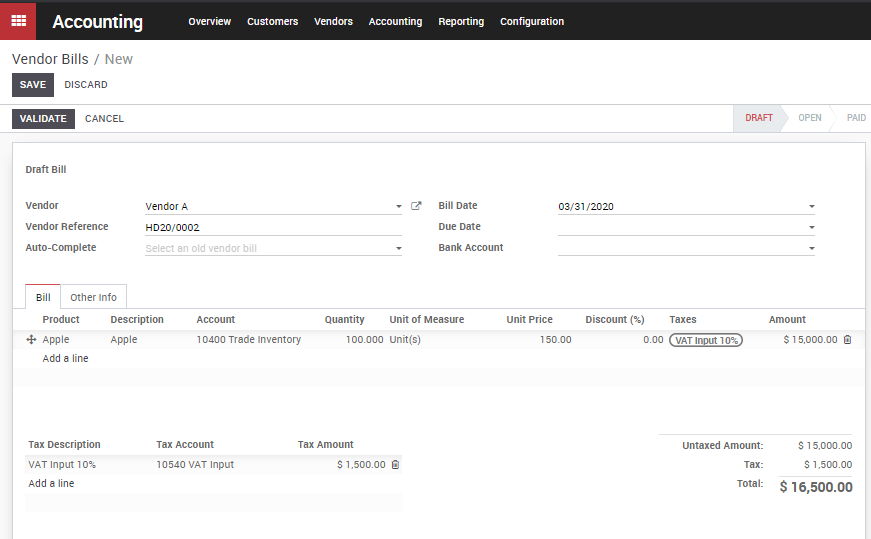 Save the invoice to update the pre-tax and tax amounts at the bottom of the screen. You will most likely need to configure the prices of your products without taxes as KIU will compute the tax for you.
Once the vendor bill is validated, a journal entry and a shipment will be generated based on the configuration on the bill.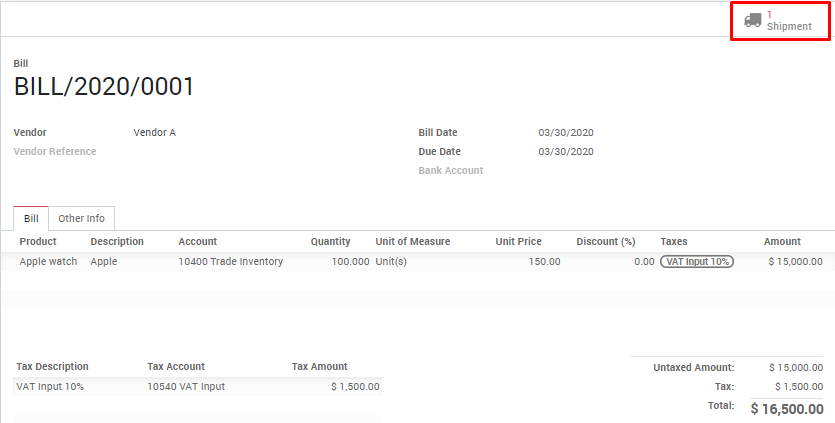 Let's click the Shipment icon. We will confirm that the shipment was delivered.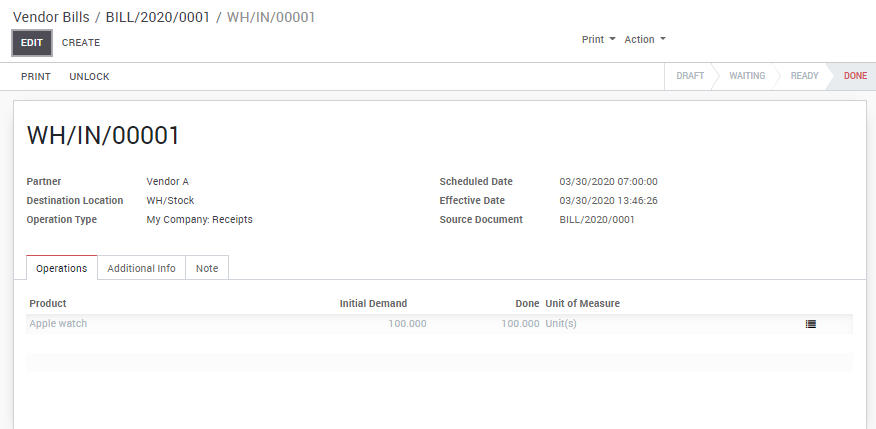 This journal entry may differ depending on the accounting package you choose to use.
The journal entry will use the following accounts:
Trade inventory:

defined on the line item product used

Taxes:

defined on the products and per line

Accounts Payable:

defined on the vendor form