An invoice must be provided to the customer with the necessary information in order for them to pay for the goods and services ordered and delivered. It must also include other information needed to pay the invoice in a timely and precise manner.
To create invoice directly, open Accounting module-> Customers-> Invoice-> Create

The document is composed of three parts:
The top of the invoice, with customer information: name, delivery address, invoice date,..

The main body of the invoice, with detailed invoice lines: Product, price, taxes

The bottom of the page, with detail about the taxes, and the totals.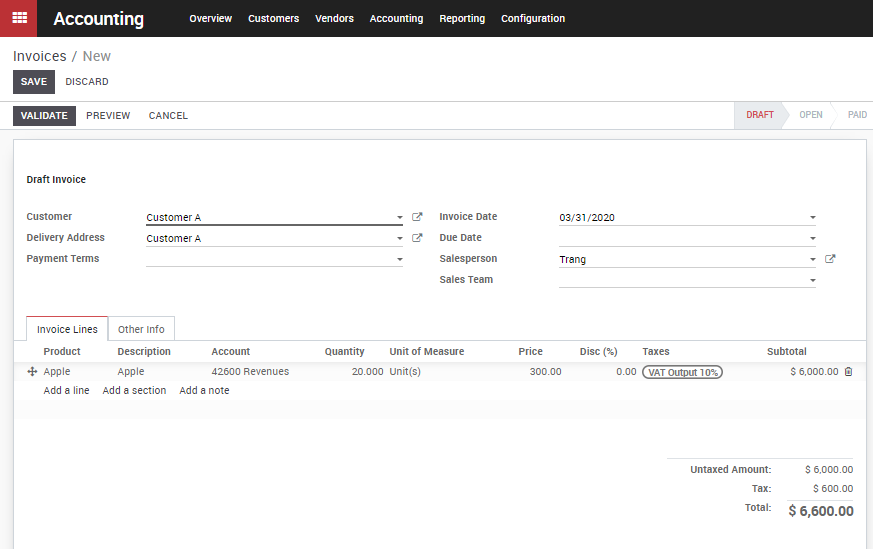 Click on Save and Validate when you're done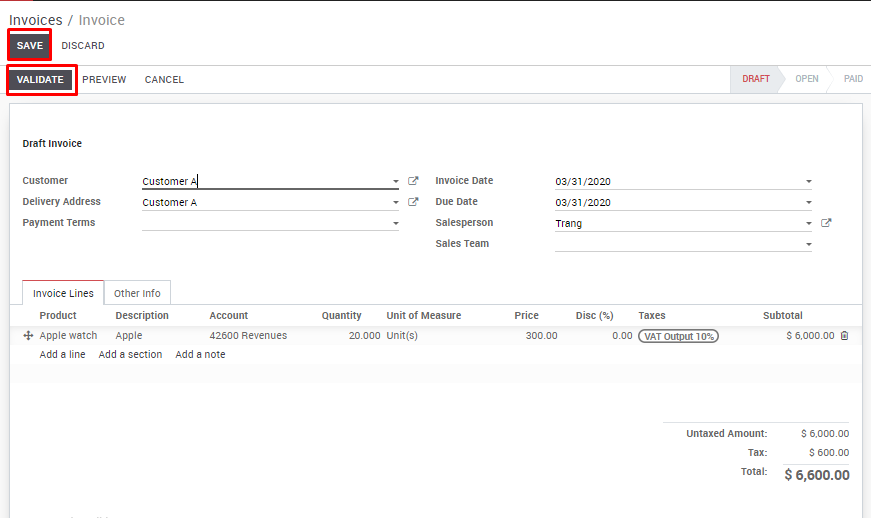 Once Customer invoice is validated, you will also see the Delivery box appearing in the top right of the screen now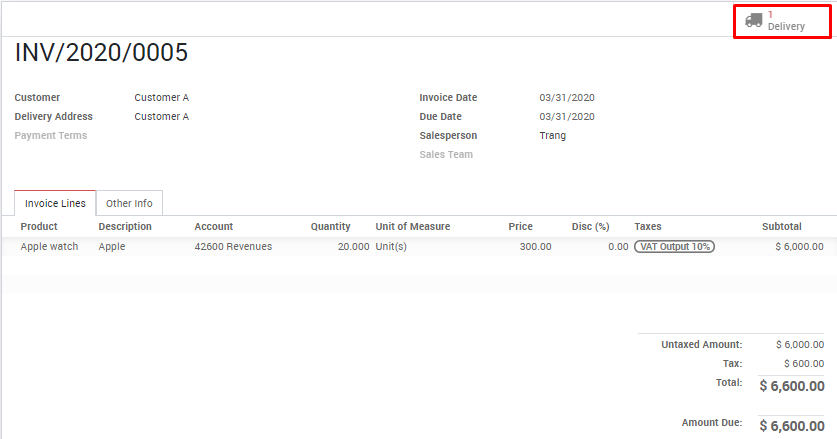 Let's click the Delivery icon. We will confirm that the shipment was delivered.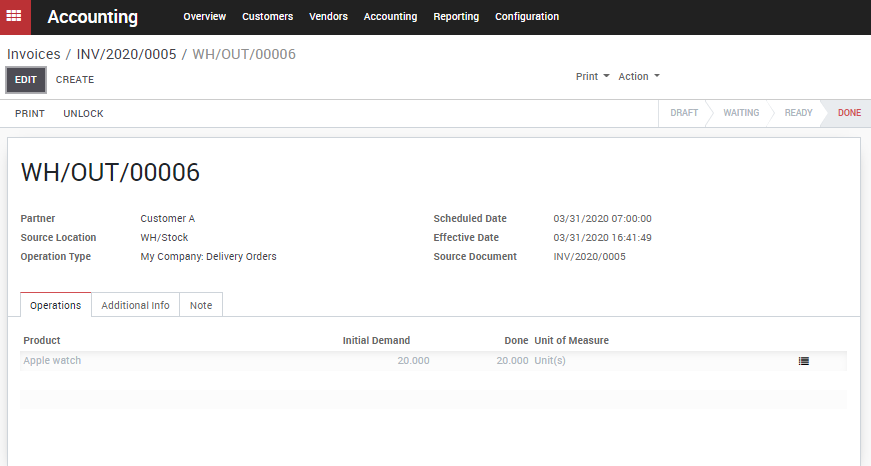 A journal entry will be generated based on the configuration on the invoice. This journal entry may differ depending on the accounting package you choose to use.
The journal entry will use the following accounts:
Account receivable:

defined on the customer form

Taxes:

defined on the products and per line

Revenues

: defined on the line item product used

Cost of sale

: defined on the line item product used

Trade inventory

: defined on the line item product used