9.1.1. Recruitment Workflows
9.1.2. Recruitment Request
For a recruitment, employees need to create an recruitment request and submit to their manager for approval. In BMP, after accessing Recruitment: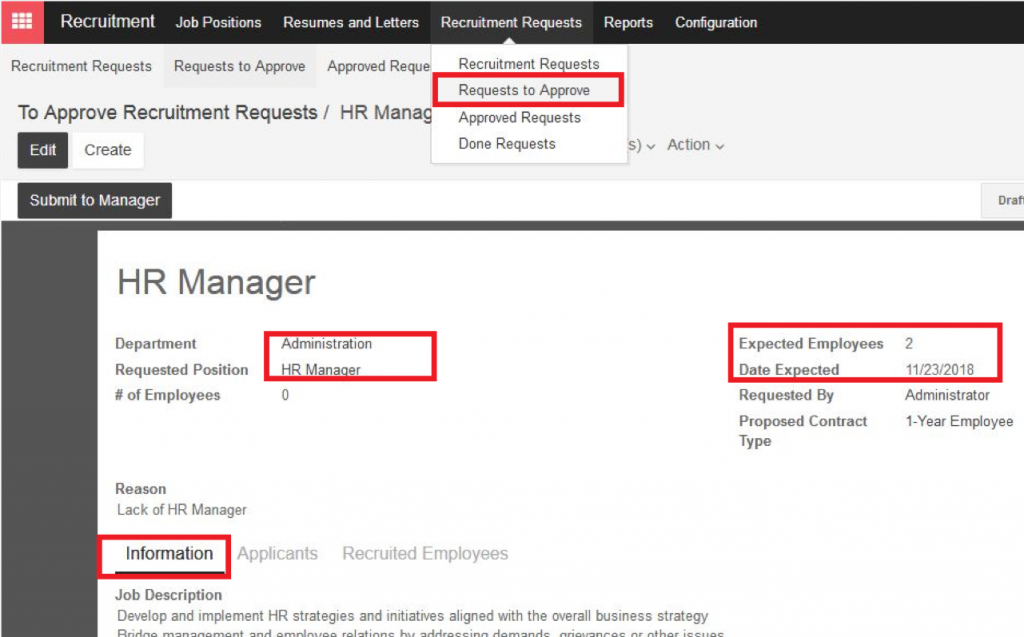 HR will fill in all necessary information for their request and submit to their Manager.
After getting the manager's approval, HR will connect with all available sources to bring qualified applicants. Depending on each company, recruitment process would be different. In Kiu BMP,  user can design the process followed by their most updated process at their company.
On the Job Description dashboard, you will see the recruitment request you just created available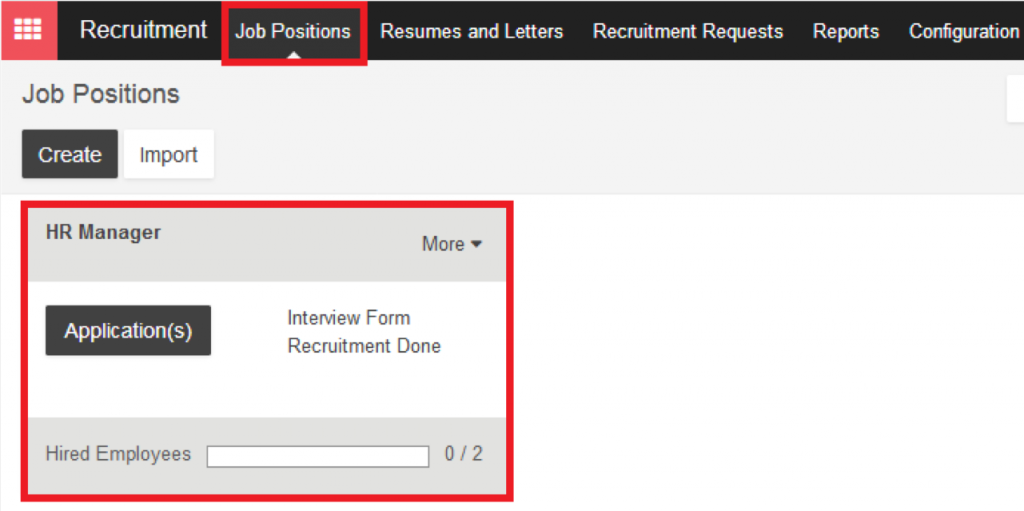 Click on Application, Kanban view with add new columns will help HR design their own interview process.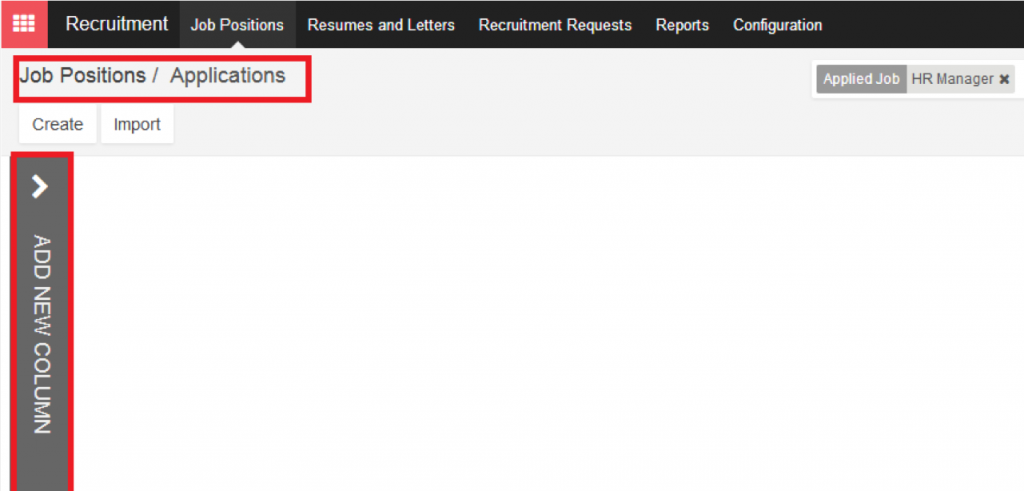 HR will add each potential applicant in the list view

After interviewee pass each stage of the interview process, HR will move them to the next stage by drag and drop in Kiu BMP
With each interviewee, HR can add interviewee info, expected salary as well as attach their CV and other documents related to them.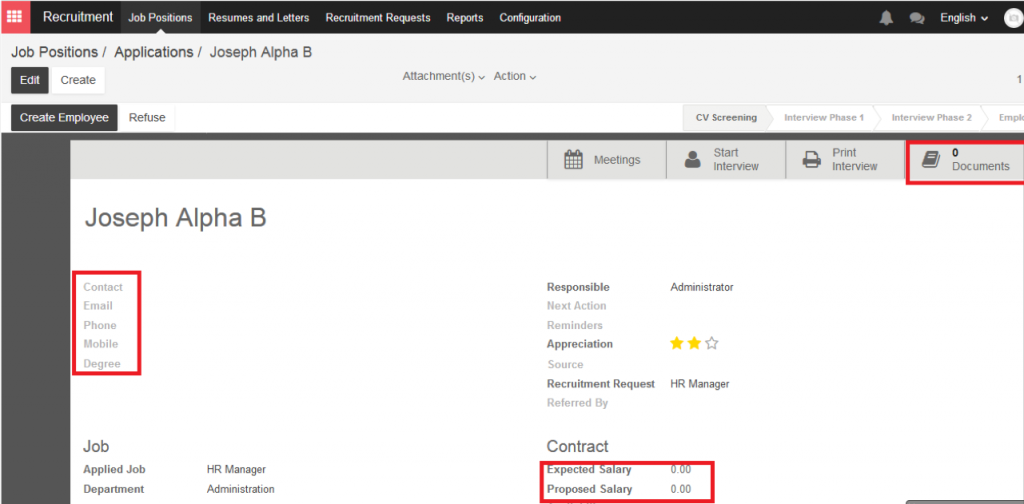 If interviewee finally becomes employee, HR can click Create Employee button to create employee.