Before starting to use KIU BMP, it is necessary to set up basic company information
Go to System Module >  Users & Companies > Companies.
Click on the company available in the system to edit the information.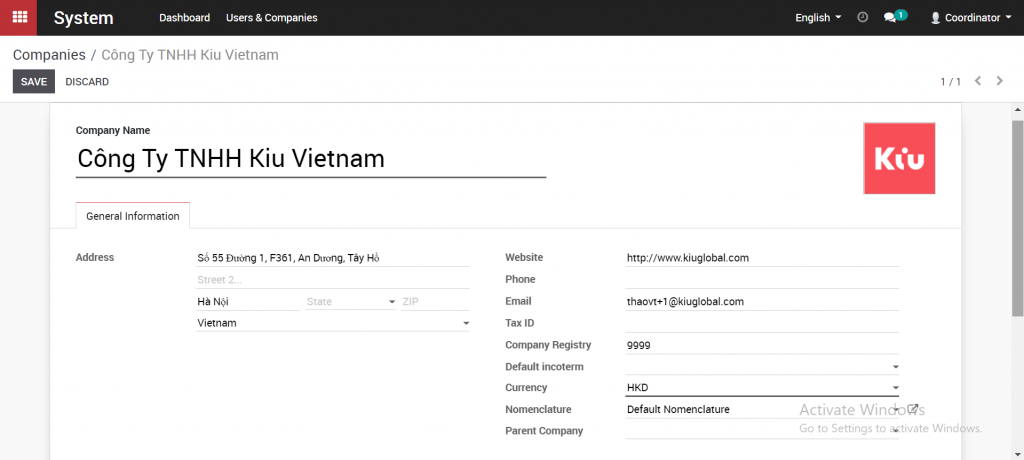 Edit and add pertinent company information (eg, name, slogan, contact address, logo, etc.). These information will be displayed in company documents such as quotes, sales orders, invoices, etc.
After finishing editing the information, click Save.