2.2.1. Leave request
In order to register Leave, employee can use Leave module.

From the main menu, employee can select My leave –‣ Leave request –‣ Create to create a request for Leave.


Save" button for system to recognize the Leave.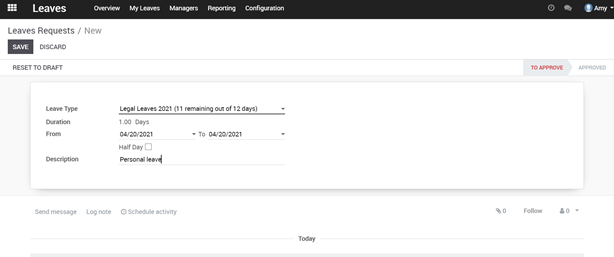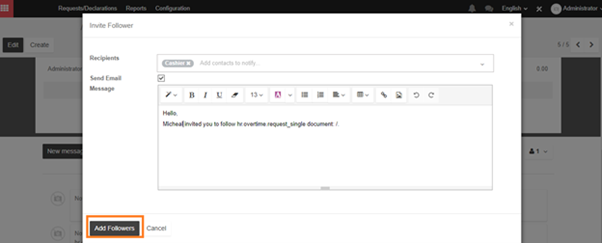 When completing adding followers for requests of leave, employee will have to wait for manager to approve it.
2.2.2. Leave approval
Leave approver (i.e. Manager) could access to Leave module, then click Manage –‣ To Approve –‣ Leave to see the requests in pending state and click on each request to see the detail.

In the form view of Leave request, manager can Refuse or Approve employee's request.

When manager approve the request and the state of request turn into "Approved". Leave request for the employee is successfully approved.