Go to

Manufacturing ‣ Operations ‣ Manufacturing orders ‣ Create

Select finished product, quantity to produce, picking type for this manufacturing order and then click

Save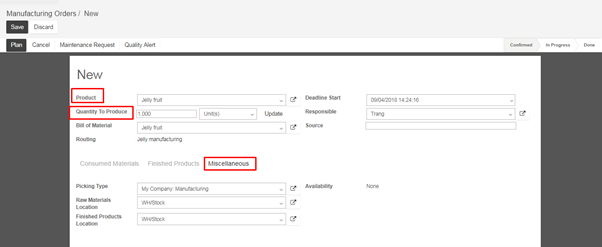 Click on the Check availability button on the manufacturing order, as we have already purchased and received the raw material. The manufacturing order now goes to the Confirmed stage and it will be ready to be produced

Click on the

Plan

button to schedule the order. 

The work order has been created for the manufacturing order. Click on the work order to open the work order to ready to work on

Open the form view and click on the

Start working

button. 

As soon as the worker starts working on the work order, the timer starts to record the time and it is tracked under the Time tracking tab. However, we can record the time manually without using time tracking

Click on the

Done

button as soon as the operation has completed

Go to manufacturing order to check raw material and finished product. The raw material will be marked as consumed on the Consumed materials tab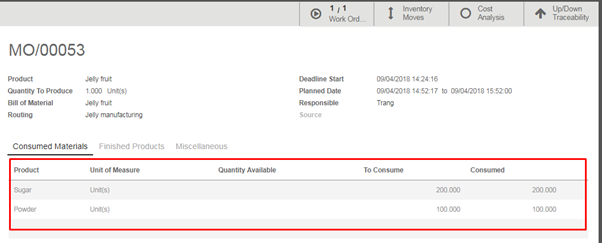 The quantity of finished product is displayed in tab

Finished Products

upon the completion of manufacturing process.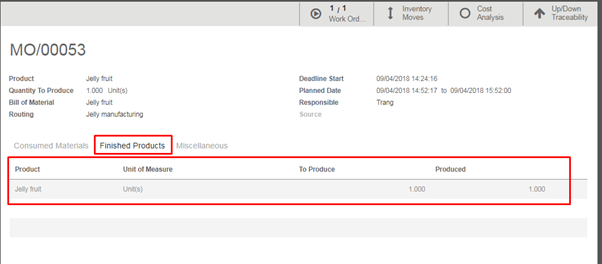 Click on

Mark as done

button to mark the status of raw material consumption as completed.