Step 1: Open new session at Point of Sale > Dashboard, click New Session

Step 2: Place order by selecting product and inputting the quantity of products.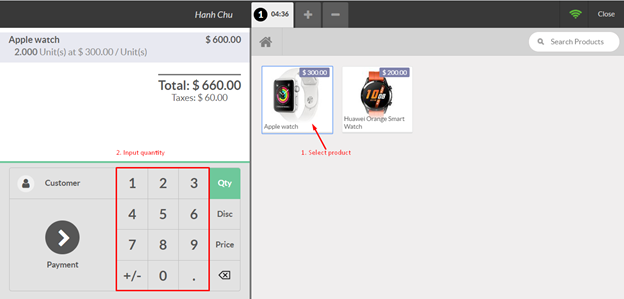 Step 3: Identify customer Seller needs to click on Customer
Sellers can either search for existing customers or create new customers by inputting customer's information in the following form and clicking the symbol Save.
Click on Set Customer to choose the correct customer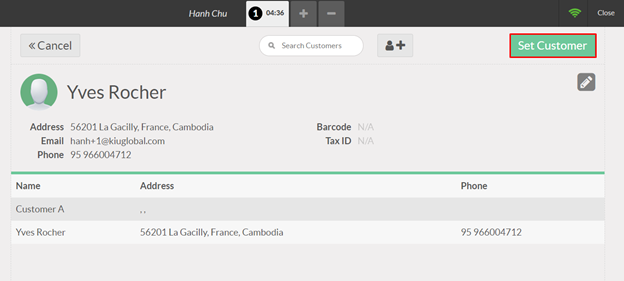 Step 4: Record payment by clicking Payment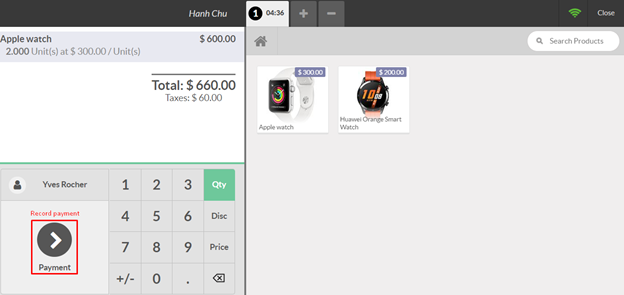 In the payment screen, the seller chooses the payment method, issues an invoice to the customer and validates the transaction.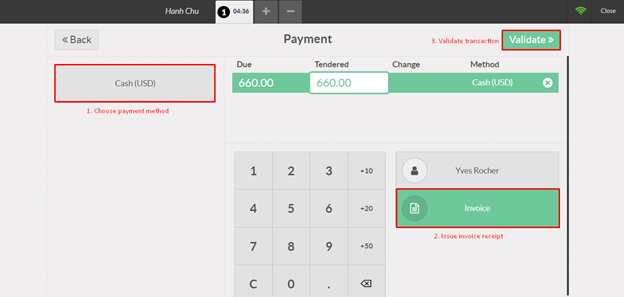 As the order is successfully recorded, click Next Order to place other orders.