With Kiu BMP, you can import your bank statements manually or import by using our template > Download Import bank statement Template here.

In the Dashboard, click on the button New Statement related to the bank journal.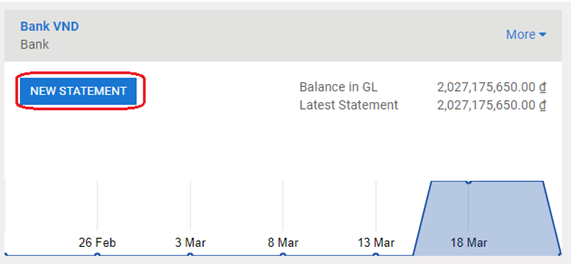 Just fill in the fields according the information written on your bank statement. The reference can be filled in manually or you can leave it empty. We recommend to fill in Partner to ease the reconciliation process.
The difference between the starting balance and the ending balance should be equal to the computed balance.

When you are done, click on Save.