Drop-shipping on KIU BMP is a method allowing user to transport ordered parcel directly from supplier to customer. The model is illustrated as below:

Reflecting the drop-shipping model, the workflow in KIU BMP is demonstrated as below:
To successfully record all your document in accordance with system workflow, please go over the following configuration first:
Inventory module
General Settings
Going to Inventory module‣Configuration‣Settings. Check "Advanced routing of products using rules" in the Routes section and "Allow suppliers to deliver directly to your customers" in the Drop Shipping section.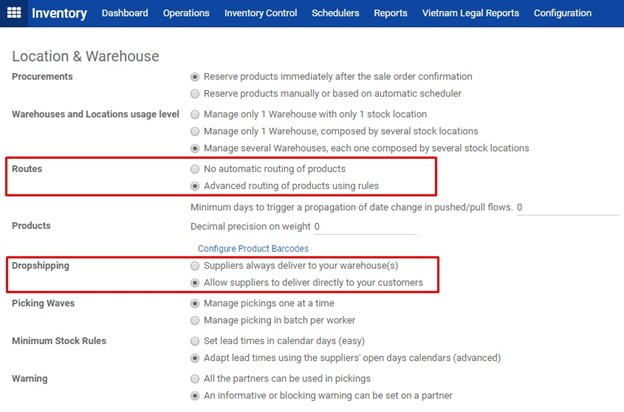 Drop Shipping Route
Going to Inventory‣Configuration‣Routes

Open to view the establishment of Dropshipping module on
Product Categories
Products
Sales Order Lines