Let's click the Delivery icon. We will confirm that the shipment was delivered. While this step would normally be done by inventory staff, however in several cases the sales members can also deliver goods, so we can perform it using one account.
Using the Edit button at the top, update the Done line with the number of items that were delivered.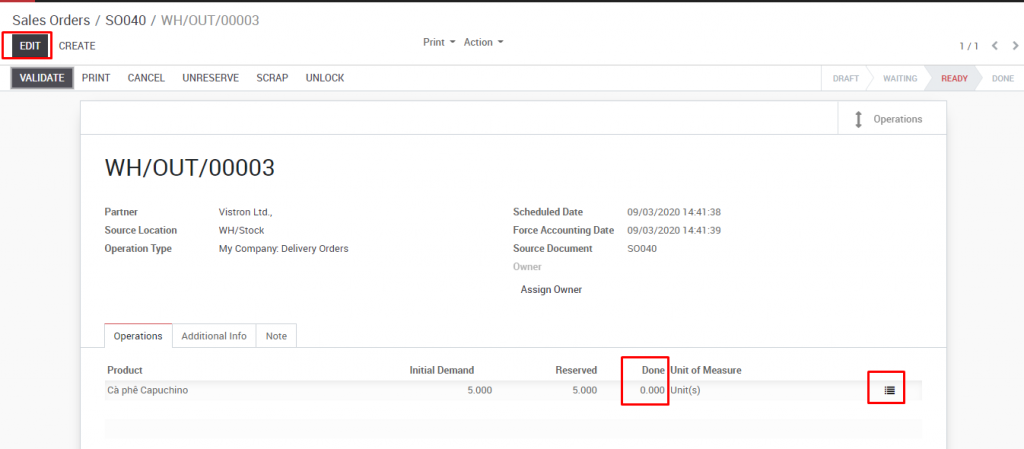 Input the actual goods receive in the deliver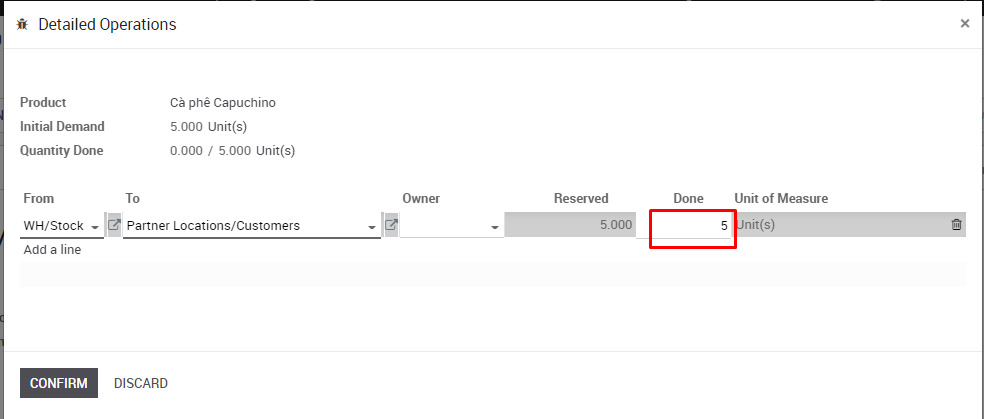 When the number of items in the Done column matches the number of items in the To Do column, you can click Validate in the top left to confirm that your shipment arrived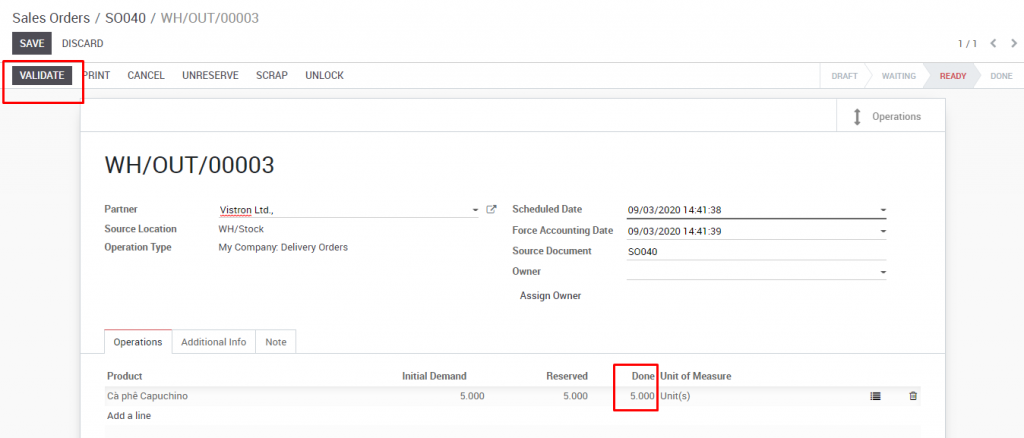 The status of the order will change to Done in the top right

.