Planning activities is the ideal method to keep on track with your work. Get helped to remember what should be done and plan the following activities to attempt. Users can click on clock icon to check activities

In order to create new activities, click to "Schedule an activity". New pop up will be shown, choose activity, due date, PIC and click "Schedule" to confirm.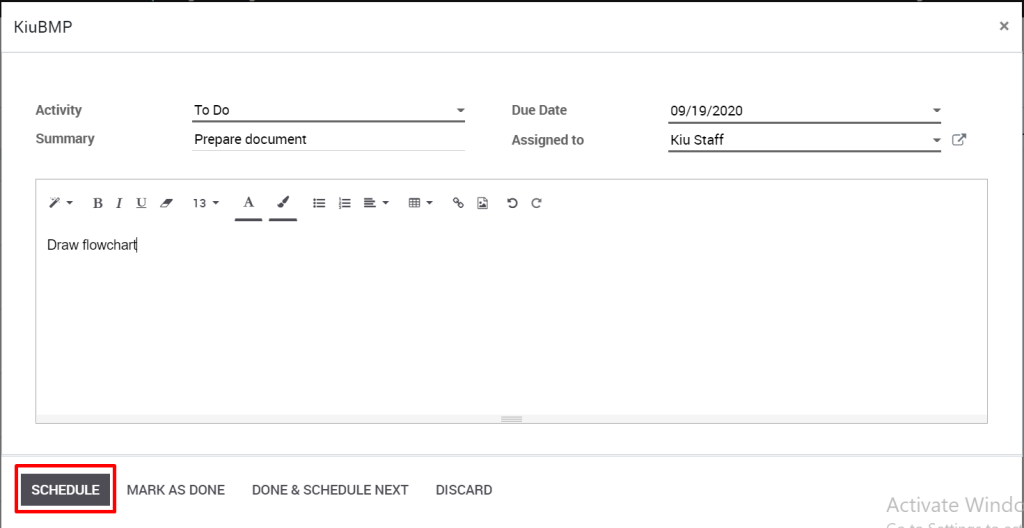 Kiu CRM enables you to track the activities in the least complex manner. Activities can be tracked on each and every archive. One can view the exercises like – activities in due, or activities to be performed today or in future.
Activities can be followed from two spots i.e. from both Kanban card and from the form view.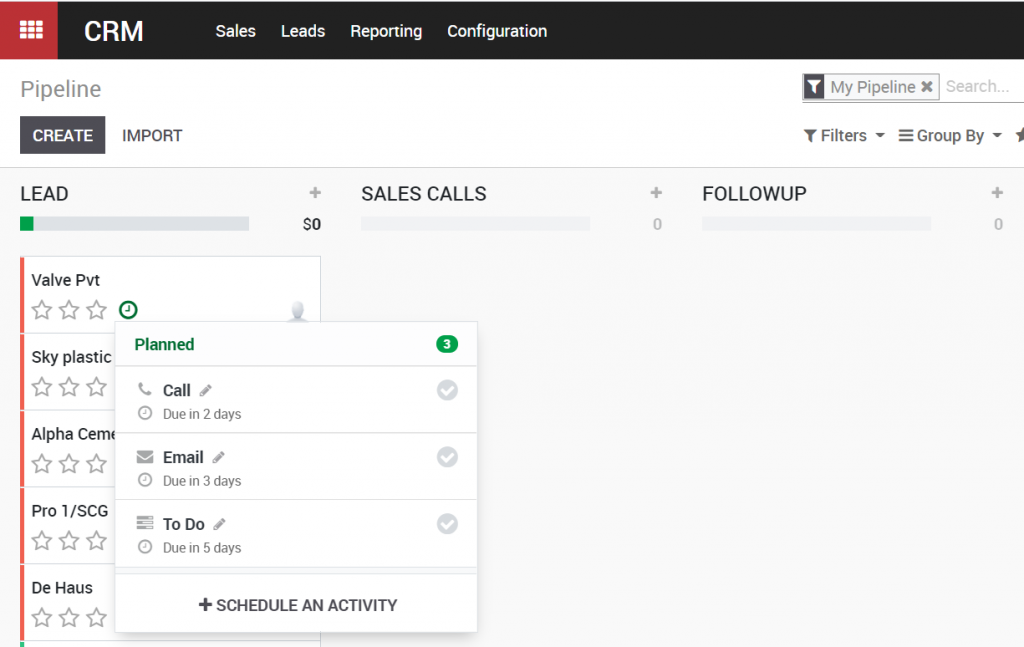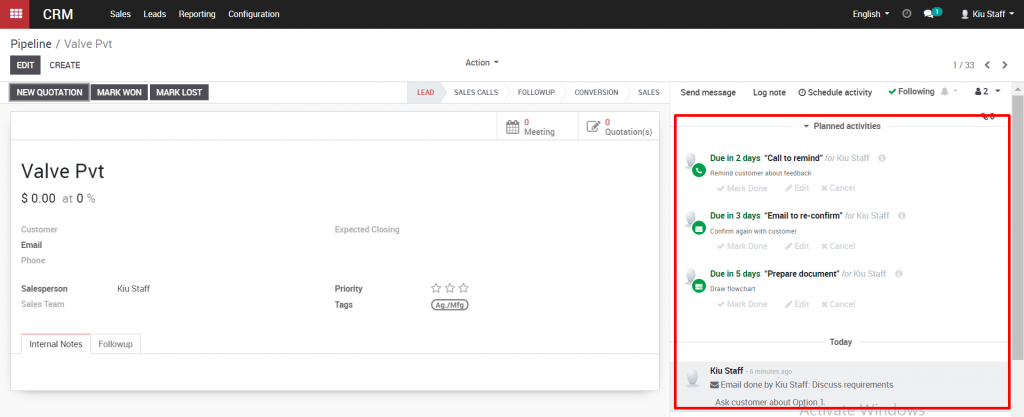 When an opportunity is advanced to the Follow up stage, you can instruct your sales team to create a new quotation for that opportunity.

There are two options in the top right of the Opportunity view. One is for Meetings and the other is for Quotes. Let's quickly look at the Meetings button, by clicking on the button.

When the calendar view opens, you can create a meeting as with many other calendar programs, like Microsoft Outlook or Google Calendar. Click on the calendar to create an event, and give the event a Summary for a name, and click Create. 


Click on the event in the calendar to view it, and click Edit to change the event details. 

You can change the meeting subject, add attendees, and update the time and duration of the meeting. Click Save in the top right when you are finished.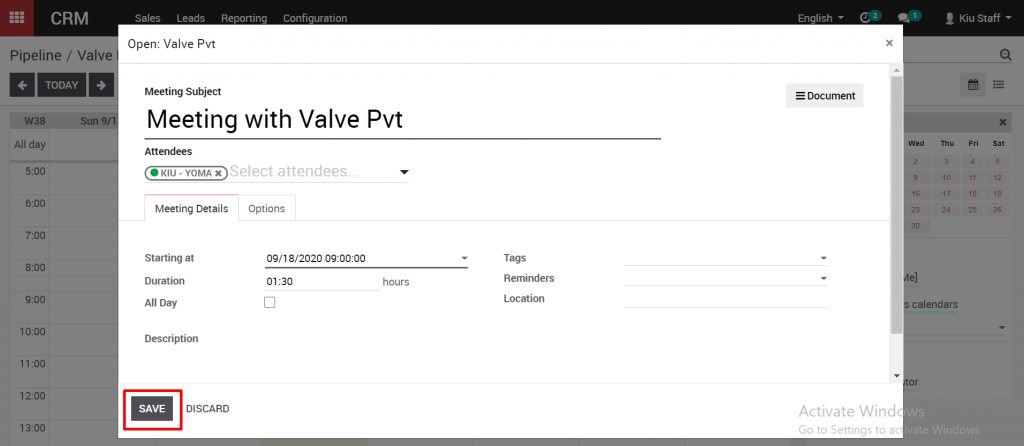 Going back to the pipeline, We can now create a new quotation for this opportunity. To create a new quotation, we can also click on the Quote button in the top right of the Opportunity window. The detailed guidance about creating a quotation can be found here.