Please be noted that this feature only works on POS configured for restaurant.
From Point of Sale ‣ Dashboard, begin your New Session.

Choose a table, table 4 (T4) for example, and place an order.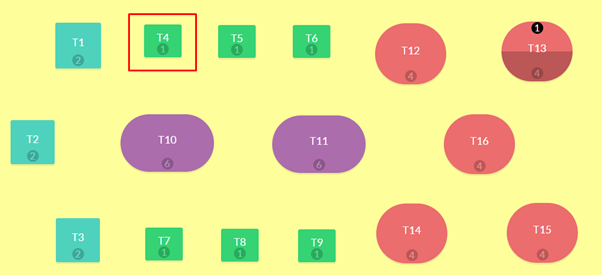 For some reason, after order registration, customer wants to move table 13 (T13). Press Transfer in the main screen to move this order.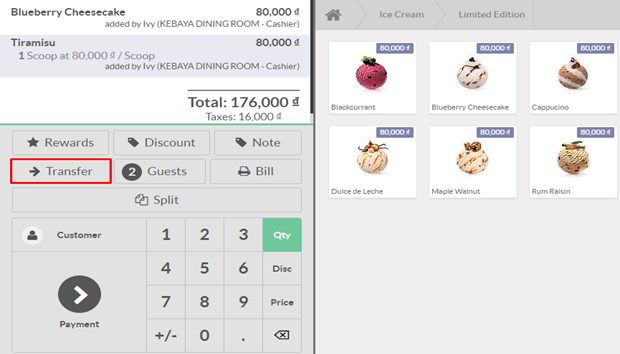 Select the table to which you want to transfer customers. It is table 13 (T13) in this example.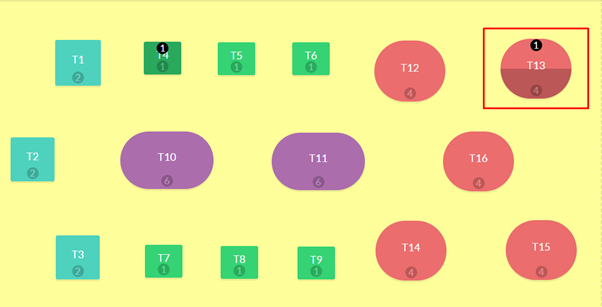 The order has been added next to the current order of table 13 (T13).